The Food and Drug administration is a branch of the U.S. department of health, education and welfare.To be exact, the FDA is the equivalent of the ministry of health (responsible for the approval of health food) and the national drug administration (responsible for the approval of drugs).It is responsible for the national medicine, food, biological products, cosmetics, veterinary medicine, Yliao equipment and diagnostic products and other management and working to protect, promote and improve national health, ensure that the American market sales of food, medicine, cosmetics and Yliao instruments for the safety and efficacy of human body. The FDA drug authority, agency, veterinary medicine bureau, health bureau, bureau of biological products, Yliao instruments and diagnostic supplies bureau and the national toxicology research centers, regional work management institutions, namely six innings (some publications also says six center), a center and a regional management institutions.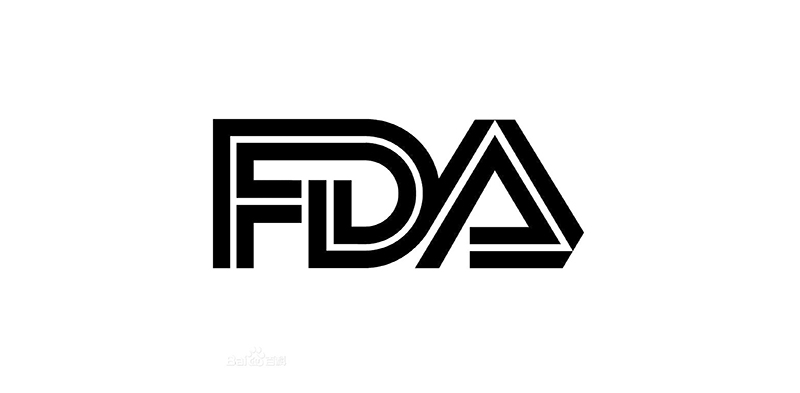 Medical products
- X - ray diagnostic Yliao product (general use, fluorescent X - ray, CT, etc.)Surgical and other laser equipment and equipment with a laser unit-- laser products for special purposes (including display, observation and medical use)- uv therapy equipment (uv lamp and products for Yliao)Other medical ultrasound equipment for non-physical therapy and diagnosis-- microwave diathermy therapy and microwave blood heater-- ultrasonic physical therapy equipment
ETL certification related content
ETL certification is required for export to the United States and Canada.The ETL mark indicates that the product has passed the approval test of NRTL in the United States and SCC in Canada.Intertek is one of the few certification bodies recognized by OSHA and SCC.Shenzhen anbo has a close relationship with Intertek, which can help your products obtain ETL certification and provide comprehensive services.ETL mark recognition is equivalent to UL or CSA mark and meets relevant safety standards.Having the ETL column name flag for a product means that it has met the minimum requirements of product safety standards.In addition, the ETL logo also indicates that the manufacturer's production site meets a certain range of standard requirements, and studies regular follow-up factory audits to ensure consistency.ETL has been around for over 100 years.The three letters ETL are short for Electrical Testing Labs founded by inventor Mr. Edison in 1896.ETL represents innovative, influential, independent and open product testing and rich experience.ETLus certification (only us, no c) : cETL certification (only c, no us) : cETLus certification (only c, no us) : cETLus certification (only c, no us) : cETLus certification (only c, no us) : cETLus certification (only c, no us)If you have both, you get 4 times a year.
Electronic products with ionizing radiation
-- TV and video displays in CRT display mode
Electronic products with non-ionizing radiation
Microwave oven, sun lamp and sun lamp products (the sun) bare-cellular mobile phone-laser productsIncluding laser pointer, laser, laser display with laser unit products (CD player, DVD, cd-rom, laser printers, etc.),Safety and rescue products-a protective shell of X-ray equipment (such as X-ray inspection systems, X-ray imaging system, X-ray security inspection system, X-ray luggage inspection system)
Industrial and research products
Laser tools and laser instrumentsnon-yliao diagnostic X-ray equipment-radiofrequency and microwave products (non-microwave ovens) non-diagnostic and therapeutic ultrasound productsfda has two types of regulations for food, drugs, and devices: approval and notification
Medical product management classification
Grade I this kind of product will have little danger to the user, the design is usually easier than class II and III level, such as 47% enemas Yliao products belong to this level, 95% of them don't need regulations management class II most Yliao products belong to class II, belong to class II products accounted for 43%, such as electric wheelchair pregnant women supplies level III this level of products are usually used to maintain or his life, in use can cause potential harm or harm to people, such as: insert cardiac pacing breast implants, etc., with 10% of Yliao products belong to level III for class I, 95% of which belongs to exempt Yliao equipment management, does not require to handle the announcement before products in the market (notification) or license (clearance) but for manufacturers in the FDA agency registration formalities, lists the main products of this kind of management such as artificial stethoscope, mercury thermometer, sit implement, etc
Introduction to FDA certification of radiation-releasing (non-nuclear) electronic products
Most of its imported FDA management in the United States FOOD AND DRUG makers know cosmetics Yliao equipment of the competent authority, but sometimes many people neglect the release of radiation electronics (radiation emitting the product) is one of the department specification product FDA standard f release of radiation source of electronic products for the fifth canto of the FEDERAL FOOD DRUG AND COSMETIC ACT (542-531 FEDERAL FOOD, DRUG, AND COSMETIC ACT, referred to as FD&
C) the release of the so-called radiation of electronic products, including TV antenna with screen use X-ray diagnostic X-ray equipment and microwave or laser products (such as cd-rom and laser designator (laser pointer)) and most of the electronic product will not be identified as Yliao release radiation equipment, but if the manufacture or distributor claimed Yliao function with the product, the product and shall comply with the FDA about Yliao equipment specification of congressional legislation specification release radiation of electronic products by using such products, the main reason is to prevent consumers impact on health
Laser related products, for example, China's main export products drive need to conform to the specifications of the FDA and other products containing the optical drive is also in the specification, such as notebook computer in terms of cd-rom, the FDA according to the size of radiation is divided into four categories, the general consumers to use laser optical drive contains many belong to a lower risk of first class (class 1) before the first drive pin mei, operators must comply with the FDA the following provisions: 1 self declaration table;
2. Product registration;
3 test standards;
4. Product Reports;
Annual Reports;
The annual report shall be mailed to FDA on September 1 each year. If the report is not updated regularly, the product will be detained by the customs during customs clearance.
7 related records;
Provisions on warning signs
FDA certification process
1. Copy of the corporate legal person license in the preparation stage;Copy of production (sanitation) license and certificate of qualification;2. Accept and submit the English translation documents of DMF(main drug document) and SOP(standard operating procedure) to the agent;3. Review of DMF materials; FDA shall carefully review and inspect the factory on the spot to check whether the written DMF documents are authentic;If FDA does not find any material error and considers that it meets the requirements, it shall propose a pre-approval inspection plan. 4. FDA inspection.If there is any doubt, the official will give form 483 (proposal for rectification). If the problem is serious, the official will not give form 483 (5).Questions not clear to the prosecutor shall be explained and proved