Nature: VoluntaryRequirements: security and EMCVoltage: 230 vacFrequency: 50 hzMember of CB system: yes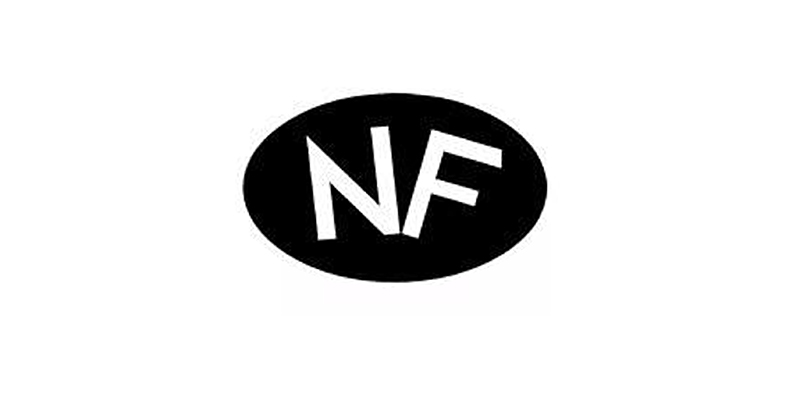 NF mark is France's product certification system of NF is the code of standards, the management institution is the French standardization association (AFNOR) French NF logo in 1938 the country began in 1942, France's national economic and fiscal ministerial ministerial state secretary and secretary of agriculture, industrial production and the articles of association of the joint secretary of state has issued a national symbol, further improve the system of the NF marks though France is one of the world to carry out product certification earlier one of the countries, but in more than 50 years certification product varieties also is not very widely NF marking system is mainly used in the following three kinds of 60 kinds of products: home appliances;Furniture;Building materials ii. French union of electrical technology (UTE)NF certification.
French federation of electrical technology (UTE)NF certification
1. Introduction of UTE mechanism and its logo NF
Auaux ROSES (UNION TECHNIQUE DE L ELECTRITE),FRANCE UTE(UNION TECHNIQUE DE L ELECTRITE), founded in 1907, is an alliance that includes all departments of electronics and electrics in FRANCE, especially those listed below
(1) ELECTRICITE DE FRANCE (2)FEDERATION DES INDUSTRIQUES ET ELCTRONIQUES(FEDERATION of electrical and electronic industries) (3) FEDERATION of electrical contractors for grid power plants and industrial electrical installations (4) ministry of industry (electronic components) (5) ministry of defence (6) ministry of telecommunications
The common concern of all members of the UTE is to provide the user with the most secure and quality assured facilities and installations. EDF focuses on all electricity users, especially those who have the most suitable equipment and installations for their requirements
2. The UTE's business
(1) develop and exchange standards relating to electronic and electrical products and their installations and any other information relating to the standards;(2) to grant and manage the standard NF mark;(3) to contribute to international standardization and to take into full account the recommendations emanating from that work
3. The NF symbol also includes the following items other than IEC or CEE safety standards
(1) limitations on disturbance to the power grid caused by household and similar electrical appliances with electronic devices;(2) performance of the following household appliances: vacuum cleaner, dish washer, cooking stove, cooking utensils, oven, washing machine, refrigerator, food refrigerator, room heater, water storage heater
4. Obtained NF certification with CB test certificate
The manufacturer providing CB test certificate should submit the following documents
(1) application form (2) letter of application giving name and address (3) CB test certificate (4) CB test report
When submit CB test certificate for national recognition, UTE will inform whether the applicants have to submit product samples approved UTE ready to CB test certificate and include France's national differences in test report UTE recognition non-members manufacturers according to procedure 1 get the CB test certificate need the certificate of factory inspection before, check request in accordance with the special rules, need to supervise and inspect the factory, later check request in accordance with the special rules of the track of the sample tests need to sample, the sample test different charge fees according to the product, unless due to does not conform to the requirements or at the request of the applicant's cancellation in advance, the certificate has been effective
French NF logo application procedures
Submit samples and documents, and our engineers will assist in document arrangement and sample delivery guidance.