In November 2016, the General Administration of Quality Supervision, Inspection and Quarantine (AQSIQ) issued the Notification on the Special Sampling Check of the National Supervision on the Quality of 11 E-commerce Products in 2016. This sampling check adopted the method of "mysterious buyers" to buy samples from e-commerce platforms, and a total of 571 batches of products from 535 enterprises were sampled. Focus on spot check clothing, small household appliances and bedding and back bags, etc. After inspection, the detection rate of unqualified products is 17.3%.
For small household appliances, the AQSIQ mainly sampled 5 kinds of small household appliances, including kitchen machinery, rice cookers, mobile sockets, soybean milk machine and electric kettles, with a total of 162 batches. There are 23 batches of unqualified, unqualified rate of 14.2%. Unqualified products, most of the batches of products are quality and safety risks.
In addition, on October 21, 2016, JD released the access standards and implementation rules for small home appliances. On January 8, 2017, the General Administration of Quality Supervision, Inspection and Quarantine of the People's Republic of China (AQSIQ) issued Announcement No. 132 of 2016 "AQSIQ Announcement on Issuance of National Supervision and Sampling Inspection Plan for Product Quality in 2017". It is planned to spot check related electronic and electrical appliances (29 kinds) and food related products (3 kinds). Thus, for small household appliances products will be more strict control.
At present, China's small household appliances need to comply with mandatory standards such as safety standards, energy efficiency limit value and energy efficiency grade standards. Generally, the sampling inspection of small household electrical appliances is mainly based on GB 4706.1-2005 "Safety of Household and Similar Electrical Appliances Part 1 General Requirements" and the safety of GB4706 series standard household and similar electrical appliances. Inspection of the main projects include signs and instructions, to touch the live parts of protection, input power and current leakage current, fever, working temperature and electrical strength, stability, and mechanical, mechanical strength, structure, internal wiring, power supply and outer cord, external wire with terminal blocks, grounding measures, screws and connection, clearance and creepage distance and solid insulation And the validity of CCC certificate. CCC mandatory product certification and energy efficiency labeling project countries designated testing or certification agencies, for electrical and electronic products in the detection of harmful substances and food contact material safety project testing is generally through the enterprise to choose the testing agency for inspection. Therefore, on November 8, 2016, the National Health and Family Planning Commission released the new national standard requirements for food contact materials and products. In addition to the conventional safety and energy efficiency requirements, food contact small household appliances also need to focus on food contact safety requirements.
New GB food contact materials safety standard GB 4806 series will be officially on April 19, 2017, in view of the last century the nineties the old standard, the new standard for food contact materials range is more clear, more clear enterprise's main body responsibility, requires a more comprehensive, sanitary requirements more stringent, management level is more clear, more strict product testing. For small home appliance manufacturers, in addition to the previous safety standards, energy efficiency limits and energy efficiency grade standards, the following responses should be made for the testing of food contact materials: confirm whether the raw materials are authorized, and whether the use is compliant; Product technical indicators more comprehensive and detailed requirements, testing conditions are more stringent, to ensure product compliance; Most product labels or specification information needs to be redesigned; Production shall comply with GMP requirements; Establish product traceability system.
Main problems of small household appliances:
1. Product identification is not standard, and the company name, address, specifications (such as capacity), model, trademark, voltage parameters, power parameters, symbols of power supply nature, etc., are not specified in accordance with the provisions.
2. The safety requirements of small household appliances are not up to standard, such as unprotected grounding, unqualified protection of live parts, single-layer insulation of power cord, input power and current not conforming to normal operation requirements, etc.
3. The reliability life (MTBF time) is short, which fails to meet the normal use requirements.
Poor product safety and quality. High profit, low investment, low technology content so that a large number of enterprises into the small home appliances industry. The technical ability and quality assurance ability of most enterprises can not meet the requirements. Here to remind consumers, online shopping small home appliances:
1. Choose famous and powerful shopping websites, buy products produced by well-known enterprises, and check whether the seller has brand authorization.
2. Look for signs and instructions. Whether the purchased goods have "CCC" certification grid mark, mark content whether contains the enterprise name, address, specifications (such as capacity), model, trademark, voltage parameters, power parameters, power supply nature of the symbol; There should be warnings against misuse.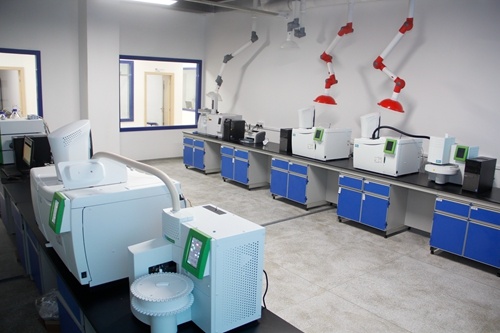 Anbotek Testing (Stock Code: (837435) As a private third-party inspection, appraisal, testing and certification service organization and a listed company on the New Third Board, it now has 4 experimental and testing bases. In safety testing, electromagnetic compatibility, radio frequency, energy star, food contact materials, new energy battery, car material testing and certification, etc, have rich experience and advanced equipment and technology, we have first-class service team, the latest of all kinds of authorization certificate, is at the same time, through the CNAS national laboratory accreditation, CMA, CMAF certification, China Certification and Administration Commission CCC certification and testing designated, the United States NVALP recognized, and the United States Consumer Product Safety Commission CPSC, FCC, UL, TUV-SUD Germany, Korea KTC authorized by the third party comprehensive testing institutions.
---
Post time: Apr-12-2021