Recently, the Shenzhen Small and Medium Enterprises Service Bureau announced the list of Shenzhen Specialized and New SMEs in 2022.
After rigorous selection, Anbotek and Anbotek Pengcheng were highly recognized and acknowledged for our continuous innovation and high quality technology in the field of testing, and were both awarded as Shenzhen Specialized and New SMEs in 2022. 
Anbotek Pengcheng is a wholly-owned subsidiary of Anbotek, which develops with Anbotek and shares its brilliance!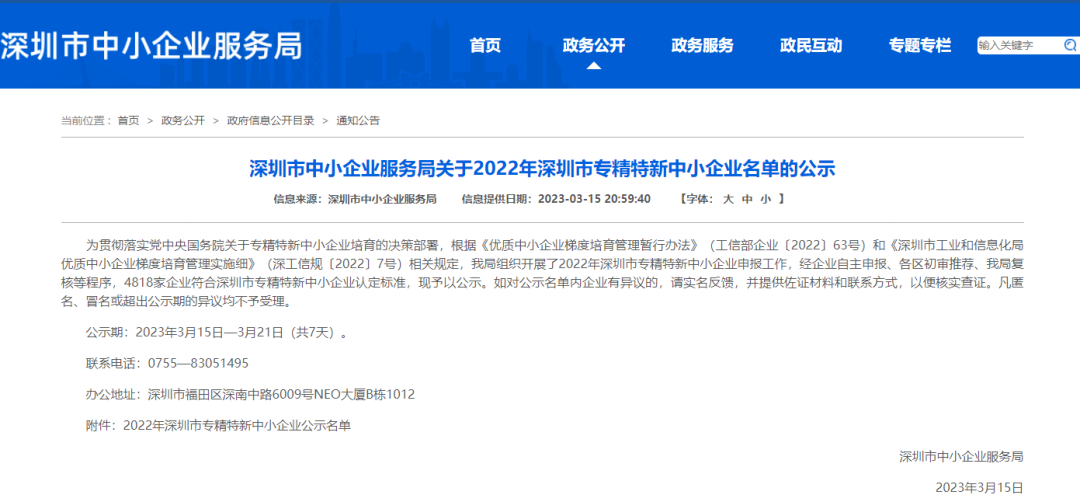 The "Specialized and New" Enterprise
The "specialised and special new" refers to the development of specialisation, refinement and specialisation, with strong innovation capability, long-term focus on niche markets, high market share of innovation, mastery of key core technologies, excellent quality and efficiency, and ranking in the head echelon of each niche in the industry chain. The core of specialisation lies in innovation, and the foundation lies in technical strength.
The "Specialized and New" of Anbotek and Anbotek Pengchneg
Anbotek and Anbotek Pengcheng are accredited by CNAS(China National Accreditation Service for Conformity Assessment ), CMA(China Inspection Body and Laboratory Mandatory Approval), CCC(China Compulsory Certification), CQC(China Quality Certification Centre), ILAC (International Laboratory Accreditation Cooperation) accreditation, US Consumer Product Safety Commission CPSC, FCC, UL, NVLAP accreditation, Germany TUV-SüD, TUV Rheinland CBTL Accreditation, KTC Authorization Accreditation in Korea and many other internationally renowned institutions and organizations for their competence recognition and authorization.
Anbotek and Anbotek Pengcheng take the core value of creating value through professionalism, developing new technology solutions for market demand, aiming at the frontier of new technology development and maintaining technological leadership, with 50+ honorary certificates, 100+ invention patents, 5,000+ high-end instruments, 1,500+ inspection standard authorisations and 10,000+ customers served.
---
Post time: Mar-27-2023