The Standard Organization of Nigeria (SON) is the government body responsible for setting and enforcing quality standards for imported goods and domestically made products.In order to ensure the control products meet has obtained the country technical standard or other international standards, to protect consumers from unsafe products in Nigeria or do not conform to the standard product damage, Nigeria's national bureau decided to restrictions on exports to the country's products to implement mandatory conformity assessment procedure before shipment (hereinafter referred to as "SONCAP").After many years of SONCAP implementation in Nigeria, the new SONCAP policy has been implemented as of April 1, 2013, according to the latest notice.Instead of applying for SONCAP for each shipment, the exporter applies for CoC. After obtaining the CoC, the exporter provides it to the importer. Then the importer applies for SC certificate from the Nigerian bureau of standards (SON) with the valid CoC.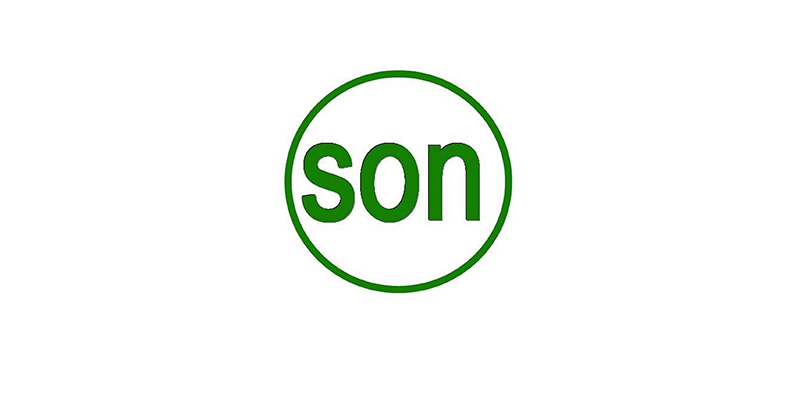 There are four main steps in applying for Nigerian certification:
Step 1: product testing; Step 2: apply for PR/PC product certificate; Step 3: apply for COC certificate; Step 4: the Nigerian customer goes to the local government with the COC to exchange the SONCAP certificate for customs clearance.
Product testing and PC certificate application process
1. Sample submission for testing (authorized by CNAS); 2. Provide ISO17025 qualified CNAS institution with test report and CNAS certificate; 3. Submit PC application form; 4. Provide the FORMM number; 5. Provide product name, customs code, product photo and package photo; 6. Power of attorney (in English); 7. System audit of the factory; 8. A certificate of ISO9001 is required.
Apply for COC certificate
1. CoC application form; 2. CNAS with ISO17025 qualification shall issue test report and copy or scanning copy of ISO9001 certificate; 3. Inspect the goods and supervise the loading and sealing of containers, and submit the final invoice and packing list after passing the inspection; 4. Submit FROM M order;Commercial invoice, packing list;Product photo and package photo; 5. If the PC registration certificate belongs to another company, the exporter shall also provide the English authorization letter of the PC holding company.Note: after the production of the goods, we should immediately apply for CoC from our company. We should inspect and supervise the loading of the goods as required and seal the goods. CoC certificate will be issued after the goods are qualified.Post-shipment applications will not be accepted.
CoC certificate for SONCAP certificate
CoC certificate for SONCAP certificate
Nigeria CoC certification in three ways
1. Route A for occasional shipment in one year (PR);
The documents to be submitted are as follows:
(1) CoC application form; (2) product name, product photo, customs code; (3) packing list; (4) proforma invoice; (5) FORMM number; (6) need to inspect, sampling test (about 40% sampling test), supervision of the sealing cabinet, qualified after the submission of the final invoice, packing list;Note: PR is valid for half a year.2. Route B, for multiple shipments of products in a year (PC).The validity of the PC is one year after it is obtained, and the factory needs to review it. After the goods are produced, the factory can apply for CoC.The choice of mode B, the name of the manufacturer must be reflected in the certificate.3. Route C, for frequent shipment in one year.First, the factory applies for Licence.
The application conditions are as follows:
(1) there are at least 4 successful applications on the basis of RouteB; (2) the factory for two audits and qualified; (3) a qualified test report issued by a laboratory with ISO 17025 qualification;The License is valid for one year. After the goods are produced by the factory, the application process for CoC is as follows: (4) CoC application form; (5) packing list; Proforma invoice; FORMM number; Note: there is no need to supervise the shipment, and the shipment inspection only needs 2 times/year.This method grants only one product certification and must be applied by the manufacturer (i.e., the factory), not the exporter and/or supplier. Anbotek testing stock is a professional SONCAP certification authority, interested in further information on SONCAP certification, welcome to call us: 4000030500, we will provide you with professional SONCAP certification advisory services!
Matters needing attention
A. the applicant for the PC certificate can only be Manufacturer or Exporter; B. Product photos should be clear and the label or hanging card should contain: product name, model, trademark and made in China; C. Package photos: the shipping mark should be printed on the outer package with clear product name, model, trademark and made in China.
Nigeria certified controlled products list
Group 1: toys;
Category II: Group II, Electrical & Electronics
Household audio-visual equipment and other similar electronic products;
Household vacuum cleaners and water-absorbing cleaning equipment;
Household electric iron;Household rotary extractor;Household dishwashers; Fixed cooking ranges, racks, ovens and other similar household appliances; Household washing machines; Razors, barber knives and other similar household appliances; Grills (grills), ovens and other similar household appliances; Household floor processor and water-jet scrubbing machine;Household dryer (roller dryer); Heating plates and other similar household appliances; Hot frying pans, fryers (pan pans), and other similar household cookers; Domestic kitchen machinery; Domestic liquid heating appliance; Household food waste processors (anti-clogging devices); Blankets, liners, and other similar household flexible insulation; Domestic storage water heater; Household skin and hair care products; Domestic refrigeration equipment, ice cream making equipment and ice machine; Domestic microwave ovens, including modular microwave ovens; Household clocks and watches; Household skin equipment for ultraviolet and infrared radiation; Household sewing machines; Household battery charger; A home heater; Chimney hood of domestic stove; Household massage equipment; Household engine compressor; Domestic quick/instantaneous water heater; Household electric heat pumps, air conditioners and dehumidifiers; Household pump; Household clothes dryers and towel racks; Household iron; Portable heating tools and other similar household appliances; Household stationary heating circulation pump and industrial water equipment; Household oral hygiene appliances; Household Finnish steam bath heating equipment; Household surface cleaning equipment using liquid or steam; Household electrical equipment for aquariums or garden ponds; Home projectors and similar products; Household pesticides; Domestic whirlpool bath (whirlpool water bath); Household heat storage heaters; Household air fresheners; Domestic bed heater; Household fixed immersion heater (immersion boiler); Portable immersion heater for home use; Indoor outdoor grill; Household fan; Domestic foot warmers and heating pads; Home entertainment equipment and personal service equipment; Household fabric steamer; Household humidifiers for heating, ventilation or air conditioning systems; Household shears; Vertical garage door drive for family residence; Flexible heating parts for household heating; Household winding louver doors, awning, shutters and similar equipment; Household humidifiers; Household hand-held garden blower, vacuum cleaner and vacuum ventilator; Domestic vaporizer (carburetor/atomizer); Domestic gas, gasoline and solid fuel combustion equipment (heating furnace), which can be connected to power; Household door and window gearing; Home multifunctional shower room; IT equipment; The generator; Power tools;Wires, cables, stretch cord and cord wrap; A complete set of lighting fixtures (floodlight equipment) and lampholders (caps); Fax machines, telephones, mobile telephones, intercom telephones and similar communication products; Plugs, sockets and adapters (connectors); The light; Light starter and ballast; Switches, circuit breakers (circuit protectors) and fuses; Power supply equipment and battery charger; Non-motor vehicle batteries; Group 3: cars; Group 4: chemicals; Group 5: building materials and gas appliances; Group 6: food and related products.It is important to note that the list of regulated products may be adjusted as needed.