The kingdom of Saudi Arabia implements a mandatory standards program for importing local and domestic products to safeguard public health, consumer safety, Saudi homeland security, islamic morality and the Saudi environment, and to guard against trade fraud.The Ministry of Commerce and trade of Saudi Arabia (MoCI) is responsible for ensuring that imported products from Saudi Arabia meet relevant local standards, while products from Saudi Arabia are jointly responsible and implemented by the Saudi municipal council, the ministry of agriculture and the Ministry of Commerce and trade.In 1995, the Saudi Ministry of Commerce and trade implemented the product compliance certification program (PCP), a program of compliance assessment, inspection and certification under which controlled products are transported to Saudi customs to be cleared for rapid entry into the kingdom.In 2004, the Ministry of Commerce and trade of Saudi Arabia issued decree no. 6386, amending the original compliance certification program, stipulating that all consumer goods shall be included in the supervision scope of the program. These goods must provide valid compliance certificate (CoC) (see Appendix D) before they can be allowed to enter the kingdom of Saudi Arabia.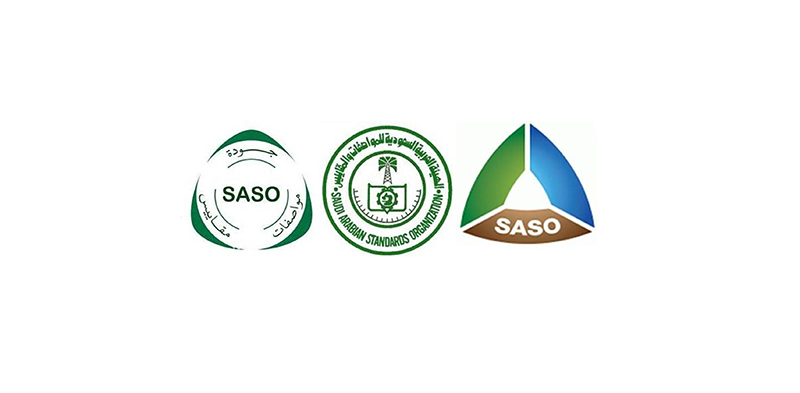 All consumer products exported to Saudi Arabia countries (can be adult children at home, office or other leisure places use) products have been listed as regulations and involved five types: the first category, toys category 2: electrical and electronic products of the third kind: automotive product class 4: chemical products class 5: other products of the following does not belong to consumer products are: medical equipment;Medical products;Food;Military products banned from export to Saudi Arabia include weapons, alcohol tranquilizers, porcine pornography, brewing equipment, fireworks, Christmas trees, nutmeg masks, video phones, animal and human toys or statues of more than 40 varieties。
Certification application process and information
1. The customer shall provide samples, fill in SASO application form (signature and seal required), and provide commercial invoice, proforma invoice and packing list to our company; 2. Our company will submit the test report, CNAS certificate, SASO application form, commercial invoice, proforma invoice, packing list and product photos to ITS or SGS related personnel for review; 3. ITS or SGS is approved and our company will pay; 4. Arrange the inspection time and prepare for the inspection. After passing the inspection, the customer shall provide the final packing list and invoice for final confirmation.
Form of product certification
PCP requirements per batch arrived in Saudi Arabia port of Conformity of the goods are to be accompanied by unified authentication Certificate (CoC: Certificate of Conformity), unlicensed carriage to the port of Saudi imports the goods will be refused entry to the frequency of the export of products, customer choose three different ways to get CoC way 1: conformance verification the exporter or supplier in before each shipment to apply for the on-site inspection and testing before shipment, to make sure the product meet the Saudi technical laws and regulations stipulated by the necessary security environment or other standards of qualified results can obtain the CoC Certificate.
This way is applicable to the export of frequency is not high, such as export frequency is lower than three times a year, this way is recommended for the way 2: register (Registration) and the exporter or supplier deliver goods before shipment of the inspection samples to test, test after passing the type (or type) series products can get the Registration certificate, Registration is valid for a year in the period, the registered products need to conduct site inspection before each shipment shipped, after verification results qualified for the CoC certificate process: we commit: product test reports,
SASO application form and CNAS authorization letter will be submitted to ITS/SGS for registration certificate, which can be transferred to CoC certificate within one year. If the customer's shipment is large (at least three times the order will be issued within one month), he/she can apply for exemption from inspection. However, the inspection fee is still paid normally, but the general customer cannot reach this frequency.
This procedure basically follows the general requirements of ISO/IEC guideline 28- typical third-party product certification system, and conducts type test and initial factory inspection on the applied products. After passing the application, QM certification certificate can be obtained, and the validity of the certificate can be maintained through follow-up annual supervision and inspection.
Special attention should be paid to the inspection
1. Label language: English or Arabic; 2. Instruction, warning: Arabic or Arabic + English; 3. MADE IN CHINA should be printed on the product, package or label;(MADE IN CHINA must be IN a non-removable way on the products and packaging, not with ordinary stickers); 4. Voltage: 220v-240v or 220V;Current: 60Hz or 50/60hz;Voltage frequency must include 220V/60Hze); 5, plug: the plug must be British three-pin plug (BS1363 plug); 6. All hand-held power tools and household items must have instructions in Arabic; 7. SASO LOGO without SASO registration authorization is not allowed to be displayed on the products or packaging, so as to avoid the goods being rejected by Saudi customs at the destination port; 8. Note: in order to avoid re-inspection, please send the outer packing and product label picture, plug picture, instruction and warning sign picture to our company for confirmation when reviewing the materials, and the product itself and package should reflect the above information. Anbotek testing shares is SASO certification authority, interested in further information about SASO certification, welcome to call us: 4000030500, we will provide you with professional SASO certification advisory services!